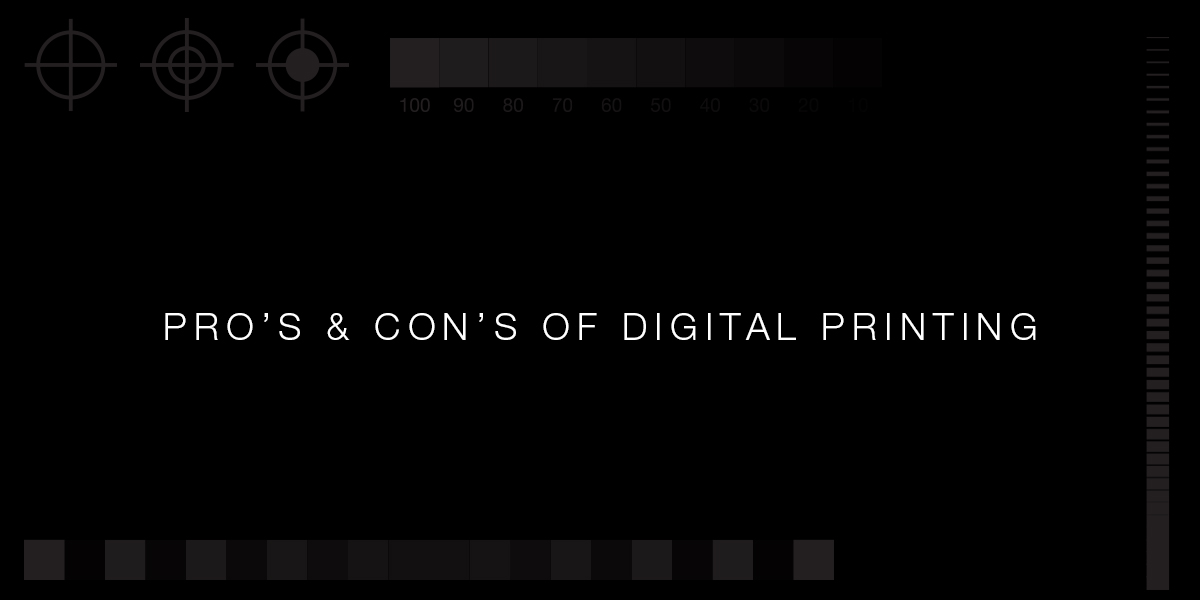 Pro's and Cons of Digital Printing
What is Digital Printing?
Digital printing refers to printing from a digital-based image directly onto a form of media. This means it goes directly from your file (like a PDF) to the printer. There is no need to create plates and setup is always faster than offset printing.
Many printers have upped their digital game in the last few years, include Performance Press Inc.
Personally, our digital laser printer can offer a fast turn around, vibrant colors, and a fifth color station that is able to apply white or clear toner to the page giving us a large range of options when it comes to making your project unique.
Pro's of Digital Printing:
Short Print Runs
Unlike offset printing, digital printing is able to provide an option for short runs, allowing us more flexibility on small run quantities. For example, instead of having to run a minimum number of cards on the press, we can run one business card if needed. Because there is less setup time and less materials included in that setup, short runs are more cost effective.
Vibrant Colors
Unlike offset printing with inks, digital printers use toner which sits on top of the paper and is fused together at high temperatures. Because the toner does not soak into the paper it can help maximize vibrant color output.
Inline Finisher
Both digital printers at Performance Press Inc. come with different finishing options. Since the machine is able to staple, fold, punch, and collate upon delivery, we can make production faster by skipping a separate bindery process. This in turn, gives us the ability to speed up the turn around time on small projects.
Greater Flexibility
Because the digital artwork does not have to develop onto plate material, it is easier and quicker to fix type and design errors before printing the full run. This also helps in the proofing process when needing to make last minute changes or when a hard-copy proof is required.
Even with the many advantages to digital printing, some bugs haven't been worked out yet. As digital printing evolves we can see this list of con's getting shorter and shorter.
Con's of Digital Printing:
Long Print Runs
For long print runs it is more favorable to use an offset press. The press can run at a faster speed so you have less time printing than on a digital printer and does not have click charges compared to a digital printer.
Can't Reproduce Pantone Colors
Digital printers cannot reproduce exact Pantone colors at this time. If the project is ran on a digital printer the only way to create Pantone Colors is to convert to CMYK and try to match as close as possible.
Cracking in Stiff Coverstock
Because the toner lays on top of the paper and is fused using heat, when folded, the toner will crack along the fold. There are ways to minimize this; however, you are still going to see some cracking, especially if there is full coverage anywhere on the spine.