COVID-19 hit everyone hard, but more so if you are a small business. You probably saw little to no foot traffic, and you possibly even lost some valuable customers. Thankfully there's options when it comes to how you should go about retrieving new business and revitalizing your clientele. One of the most popular options is to design and mail a direct mailer or and EDDM with curated content directly relating to your target market. Why should you mail a direct mailer? 
Show me the Stats!
Direct Mail Statistics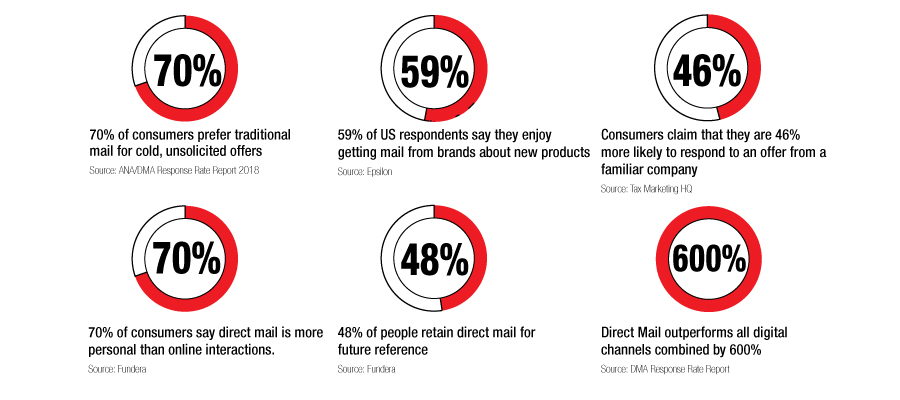 The Effect of COVID-19 & Consumers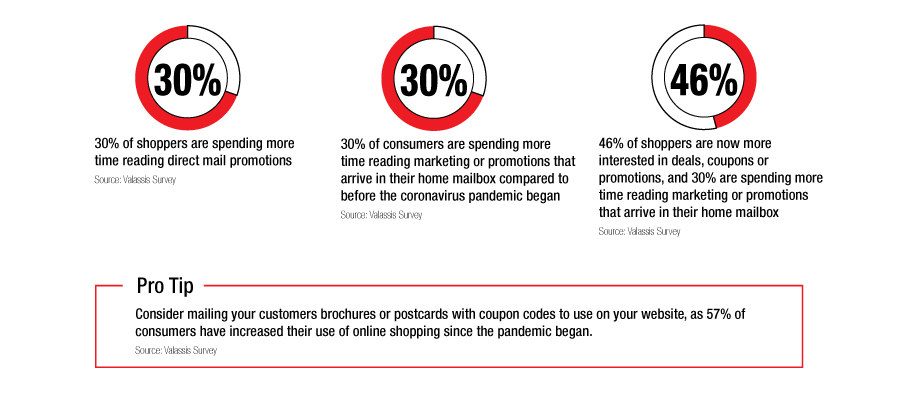 Email vs. Direct Mail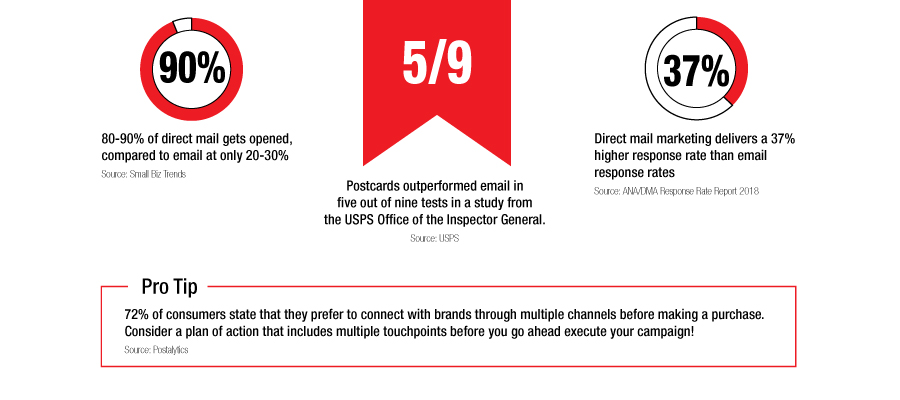 Millennial vs. Direct Mail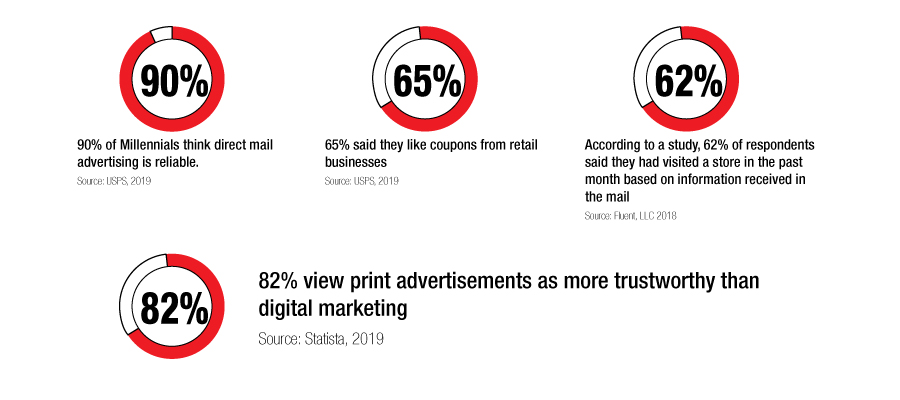 How can you use this to your advantage? That's where we come in!

What We Do:
Your Ideas + Our Designers: Our designers are very skilled at listening to your ideas and bringing them to life. Their experience in the print world allows them to create a mail piece made to fit your needs. They have knowledge in every step of the printing and mailing process and can guide you through the steps. What makes this process particularly enjoyable is you get to work with a real life person, making it easier to call, email and visit in person with versus an artificial intelligence designer.
Your Designs + Our Printers: When we told you our designers are skilled in the print world, we weren't kidding. The team of designers knows every process when it comes to setting up your artwork to print successfully. They determine whether we print the piece on the printing press or on our digital machinery. Once printed our bindery experts check for quality of color and paper and confirm both meet our highest standards before sending it to the mail house.
Your Prints + Our Mail house: You could say this is the power couple of the process. You have high quality prints plus a skilled mail house. In this stage of the mailing, the mail house will scrub your supplied database, or; they have the resources to buy a database made from your specific target market. From there, they address, process and mail your finished piece!
The only work you have is to tell us your idea for your next mail piece!
Ready to press send?

Call us or visit the Start a Project tab at the top of this page to get started on your next project!
Information source: Modern Postcard, 2021 "Direct Mail Statistics for the Modern Marketer" Oct 25, 2021 {www.modernpostcard.com}